GPS VEHICLE TRACKING £99+VAT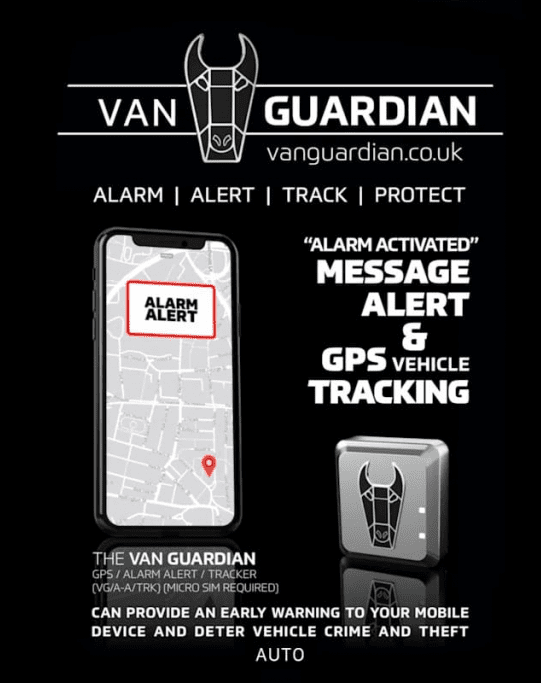 The VANGUARDIAN | Alarm | Alert | Tracker can dispatch a timely TEXT MESSAGE Alert if your vehicle security is compromised.
NO SUBSCRIPTIONS
This product has no monthly monitoring subscription charge and only requires a 3G micro sim from your chosen network provider to function. Included in the box, you are provided with a complimentary EE pay as you go micro sim with £5 credit applied to get you instantly up and running
All at the click of a button!
VANGUARDIAN is committed to putting affordable crime prevention technology in the palm of your hand !
Activating by sensing and responding to contact and noise from a secure position from within the confines of the vehicle. The mechanism will dispatch an "Alarm Alert" message to the registered mobile number. Providing the recipient with a timely warning that the vehicle security could be in the process of been compromised. In the unfortunate event that the vehicle is removed or stolen, your approximate vehicle location can be tracked and located within moments through the App directly on the registered mobile device.
"The van guardian GPS Alarm Alert Tracker is the perfect vehicle security partner to compliment the Visible aspect and Audible Alarm qualities of the VANGUARDIAN Dual Alarm"
"The van guardian GPS Alarm Alert Tracker is the perfect vehicle security partner to compliment the Visible aspect and Audible Alarm qualities of the VANGUARDIAN Dual Alarm"